Earn
Tamilnad Mercantile Bank Debit Card Holders can use their debit cards for in-store or online shopping, dining, paying utility bills & much more. The more you use your debit card to pay bills, the more TMB Points you earn. You can then redeem your points to get discounts or products and services for free.
Redeem
You can redeem these accumulated TMB Rewardz Points for:
Redeem more with Max Get More
You can redeem your accumulated TMB Points at the Max Get More Portal, https://www.maxgetmore.com, to get exciting products & services across categories such as, airline, movie tickets, hotel bookings, mobile/DTH recharge, merchandise & more.
Max Get More is a value addition for bank loyalty programs. It has a pool of merchant partners across categories such as apparel, electronics, jewellery & much more. These merchant partners offer more points for shopping at their outlets using participating banks' Credit/Debit Card
In-Store Redemption is available at 8000+ merchant outlets & Online Redemption is available at 80,000+ online merchants. Redemption can only be made upon accumulation of 100 points.
TMB Rewardz Membership
As a Tamilnad Mercantile Bank Debit Card holder, you are automatically enrolled in TMB Rewardz and earn TMB Points on all your Tamilnad Mercantile Bank Debit Card spends. You can redeem these points on https://www.tmbrewardz.in/ by:
Registering and activating your TMB Rewardz account: To activate your account
Go to the 'New User' option.
Provide your Tamilnad Mercantile Bank Customer Identification number
Enter one-time-password (OTP) received on your registered mobile number
Verify personal details and start redeeming. Click here to Register now:
Earning Structure:
Tamilnad Mercantile Bank Debit Card holder earns 1 point for every INR 100 spent
*Value of each point = 25 paisa
Please note that any type of tax payments will be considered as transactions excluded from the program.
TMB Points Expiration:
TMB Points are valid for 3 years from the date of point allocation, excluding the month of accrual. Post 3 years, these TMB Points will expire and will be unusable for redemption.
TMB Points Balance:
To learn about your TMB Points Balance, log into your TMB Rewardz Account or Call the TMB Rewardz Help Desk at 044-26223106/26223109.
You can also mail your queries at atm@tmbank.in.
Help Desk Timings: Open 24 hours.
To start redeeming your TMB Points, Click here now.
Max Get More Benefits
When you pay using your Tamilnad Mercantile Bank Debit Card at the wide network of 8000+ popular Max Get More partner stores, ranging from electronics to apparel and jewellery to food, you get the added advantage of earning additional TMB Points.
You can redeem your TMB Points at Max Get More partner stores.
Featured Max Get More Partners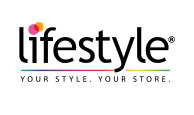 View all Max Get More Partners